Home Office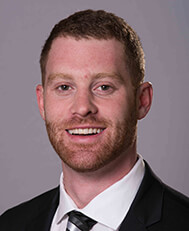 Daniel Maloon
Real Estate Investment Analyst
Daniel Maloon received his Bachelor of Business Administration from the University of Georgia's Terry College of Business in 2014.
In June 2018, Mr. Maloon joined EcoVest Capital, Inc. as a Real Estate Investment Analyst focused on building and developing financial models.
From 2015 to 2018, Mr. Maloon worked for FTI Consulting where he provided management consulting services rooted in data analytics to various large-scale clients.
Mr. Maloon assisted his clients in navigating complex legal disputes, adapting to changing regulatory climates, and developing and implementing financial and operational changes. He provided data-driven and actionable strategies to improve his clients' legal standing and boost financial growth. Mr. Maloon also leveraged these hindsight analyses to provide forecasting estimates and reports to guide his clients'  immediate and long-term operations.

Download Contact Info