Home Office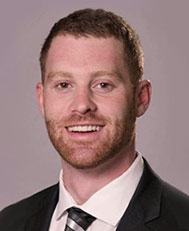 Daniel Maloon
Senior Real Estate Investment Analyst
Daniel rejoined EcoVest Capital in June 2021. In his role as a Senior Real Estate Investment Analyst, Daniel is responsible for leading and facilitating real estate acquisition and development transactions, project due diligence, financial analysis needs, market research, and presentation development. He was previously EcoVest's Real Estate Investment Analyst from 2017 to 2019.
Prior to returning to EcoVest in 2021, Daniel worked as a Development Analyst at Portman Holdings where he underwote in excess of $2 Billion in commercial and residential development opportunities in the United States. He also facilitated the design and pre-development process for over $1 Billion of office, residential, and retail developments.
Before transitioning to a role in commercial real estate, Daniel was a Senior Consultant at FTI Consulting specializing in data and financial analytics to assist clients navigating complex legal disputes.
In 2014, Daniel graduated summa cum laude from the University of Georgia with a Bachelor of Business Administration in Finance and Certificate in Personal and Organizational Leadership.