Home Office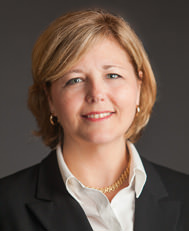 Pat McQueen
Office Manager
Pat McQueen joined EcoVest Capital, Inc. at its inception in September 2012 as Executive Assistant to the CEO, Alan Solon. She became Office Manager in 2014. Her focus is to provide administrative excellence in support of senior team members.
Prior to moving to Georgia in 2010, she lived in Louisiana for the majority of her life. She was Volunteer Coordinator and Accounting Coordinator for 5 years at a non-profit disaster recovery organization helping south Louisiana rebuild after Hurricane Katrina. Prior to that, she spent 20 years in mortgage banking.
When Pat is not working her main focus is her family. She and her husband Ron have three children, two grandchildren and two more on the way. She loves to read, garden and work on home improvement projects.
Pat holds an Associate of Science, Computer Science from Southeastern Louisiana University and is a Notary Public.

Download Contact Info